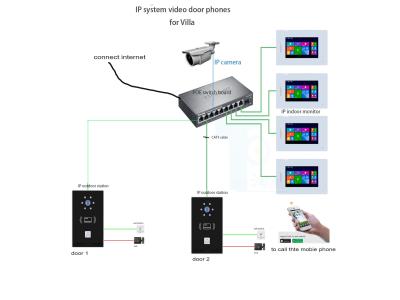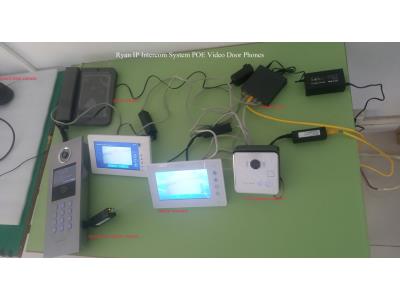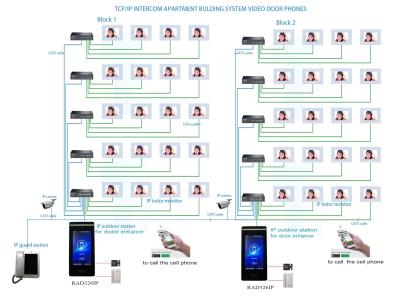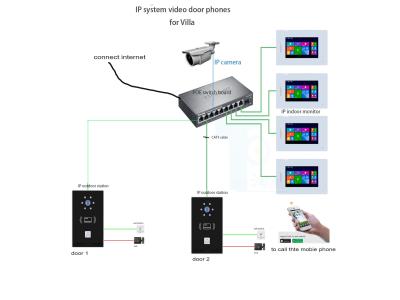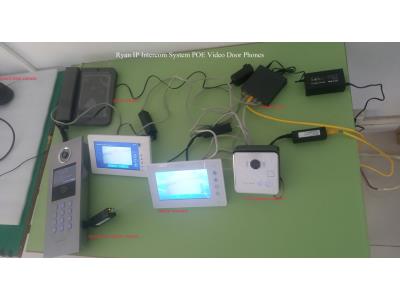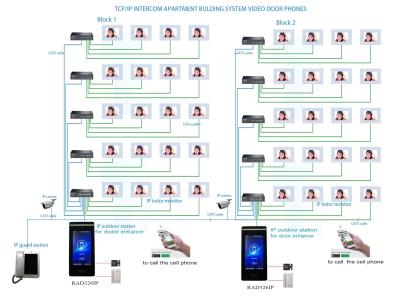 TCP/IP INTERCOM SYSTEM VIDEO DOOR PHONE
Recommended by CCCME
Product Details

Company Profile
TCP/IP intercom system video door phones support to call the smart phone APP. outdoor station and indoor monitor for aparment and villa
* IP protocol digital intercom system for villa and aparmtment
* POE, easy setting for room number and Ip address. CAT5/CAT6 cable and POE switch board connection,
* call, video talking, unlock, image memory, video record, more ringtones, touch screen, intercom between rooms and apartments, message view, call guard station door entry.
* integrated with intercom, alarm, surveillance, access control.
* High Quqality,Competitive Price, Best Solution, System Reliability and Stability, Unique Design(Optical fiber solution), Patent
Technology, Good service, 1 years warranty, high level,medium level and economical level.
* High Definition image, pleasant ringtone, adjustable voice. button and touch panel, message record.